Office
Hours
West Hollywood
Appointments available
M-F 8a-7p


Make an Appointment
Kaufmann Physical Therapy & Associates looks forward to working with you to reach your goals. To schedule an appointment, please call our offics.
Once you've made your appointment, please print out the following forms and complete them prior to your arrival. This will expedite the new patient registration and get you into see your physical therapist faster.

Patient Forms
Health History (pdf)
Background Info (link)
HIPPA Policy (pdf)
Financial Policy (pdf)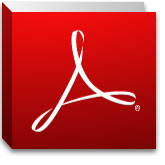 Download Adobe Reader here.





---

Kaufmann Physical Therapy
West Hollywood

8730 Santa Monica Blvd.
Suite G
(entrance off Huntley Drive)
West Hollywood, CA 90069

Phone: 310.659.2740
Fax: 310.659.2748

---

---

---